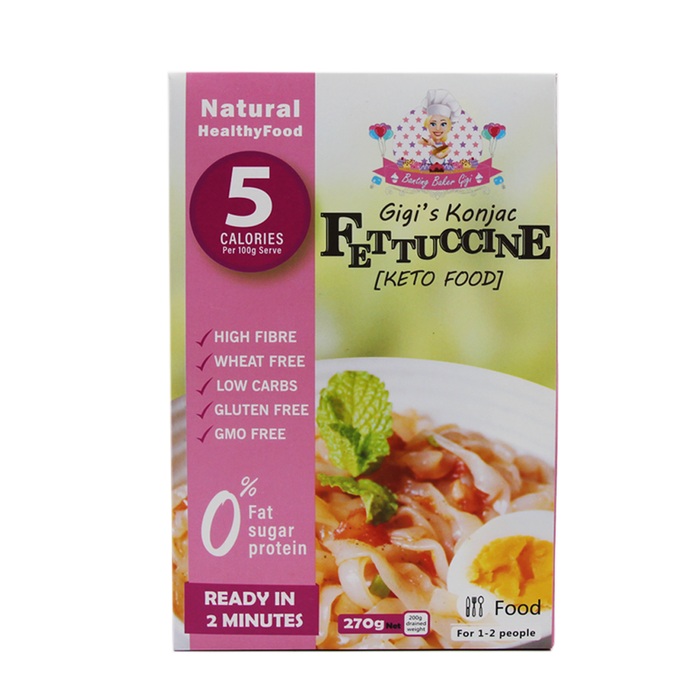 Gluten free Keto Konjac: FETUCCINI 270g
Original price
R 79.00
-
Original price
R 79.00
Suitable for Vegans, Diabetics, those with Coeliac Disease, Candida, the Health Conscious, and those following a Sugar-free, Gluten-Free, Dairy-Free, Banting, Keto, or Low Carb Lifestyle!
Konjac fetuccini are made from 97% water and 3% fiber from the konjac plant (a water-soluble dietary fiber).
Directions
Drain away fluid

Rinse with water 1-2 times
Fry in butter or any form of fat for 5-7 mins.
Ingredients
Water, Konjac flour

Allergens
None.

Serving Suggestions
Add to pasta sauce, stir fry, soup, or salads.

View ALL Products | Help | Register | Login