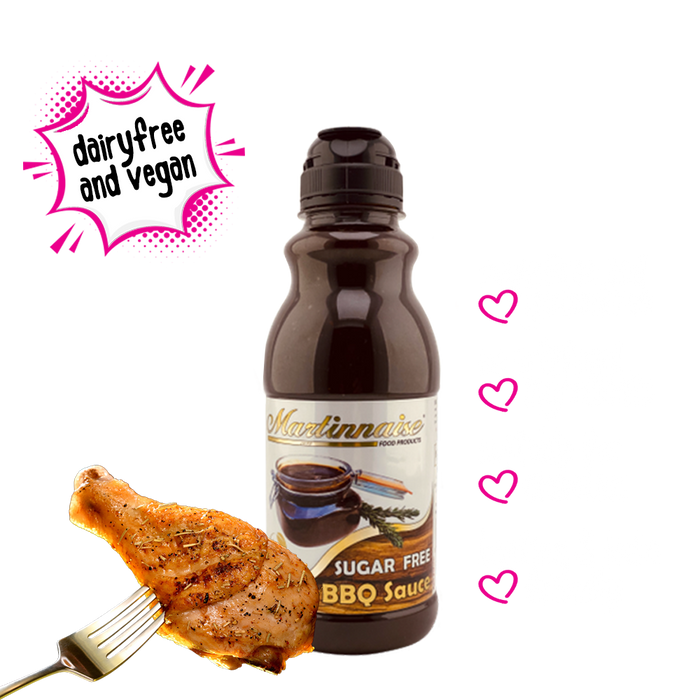 Sauce: BARBEQUE 500ml
Original price
R 79.00
-
Original price
R 79.00
Suitable for Vegans, Diabetics, those with Coeliac Disease, the Health Conscious, and those following a Sugar-free, Gluten-Free, Dairy-Free, Banting, Keto, or Low Carb Lifestyle!
Martinnaise's Sugar-free, Dairy-free, and Gluten-free BBQ Sauce contains absolutely no artificial sweeteners and is absolutely perfect for Diabetics, the health-conscious, or for those who follow a Low Carb, Keto, or Banting lifestyle! This product is preservative-free, non-GMO, and does not contain MSG. It is a delicious, sweet condiment that has engaging flavour notes of peach nectar harmonized with the deep richness of tomatoes and our Martinnaise's (soya-free) soy-style sauce, wrapped in a blend of spices and undertones of the subtle smokey taste of caramel.
Ingredients
Purified Water, Xylitol, Tomato Puree, Erythritol, Himalayan Crystal Rock Salt, Yeast Extract, Lactic Acid, Xanthan Gum, Spices, Fruit Flavouring, Caramel Food Colouring. Allergens: None
Nutrition Facts
Serving Suggestions
This sauce can be used in combination with any of the Martinnaise Mayonnaise products for a taste sensation on salad - yup, BBQ sauce with mayo on a salad is scrumptious! Baste chicken, steaks, chops, spare ribs or even roasts and watch the family lick their fingers in sheer delight!
View ALL Products | Help | Register | Login