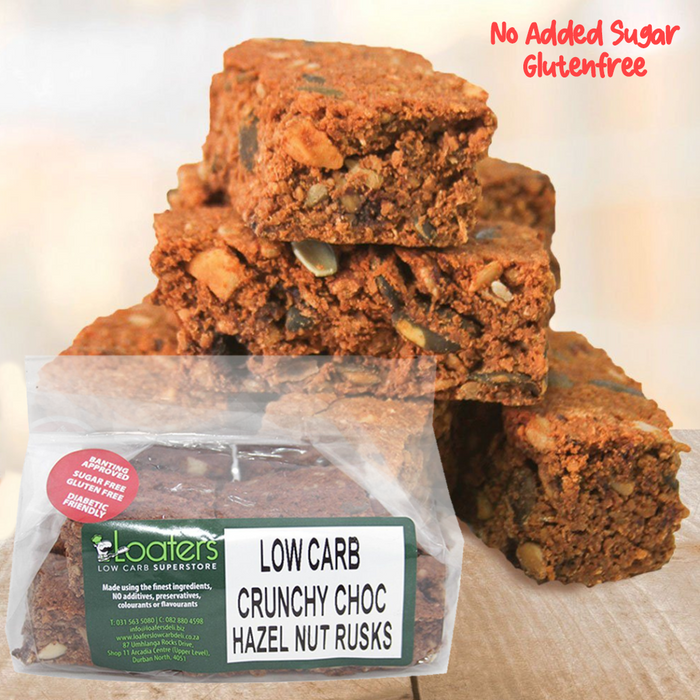 Gluten free Low Carb Choc Hazelnut Rusk 280g
Original price
R 105.00
-
Original price
R 105.00
Satisfy your sweet cravings without compromising your dietary preferences with this guilt-free delight. Taste the perfect harmony of rich, velvety chocolate and the nutty goodness of hazelnuts in every crunchy bite. Crafted with care, these Chocolate Hazelnut Rusk from Loafer's Deli are true masterpieces, suitable for individuals with dietary restrictions or those simply looking to make healthier choices.
INGREDIENTS: Almond Flour, Macadamia Flour, Coconut Flour, Maas, Sunflower Seeds, Pumpkin Seeds, Xylitol, Desiccated Coconut, Hazel Nuts (8.50%), Eggs, Dark Chocolate (8.50%), Cocoa Powder, Vanilla Essence, Raising Agent.

ALLERGENS: Tree Nuts, Dairy, Eggs
 
SHELF LIFE: 6 Months from date of manufacture.