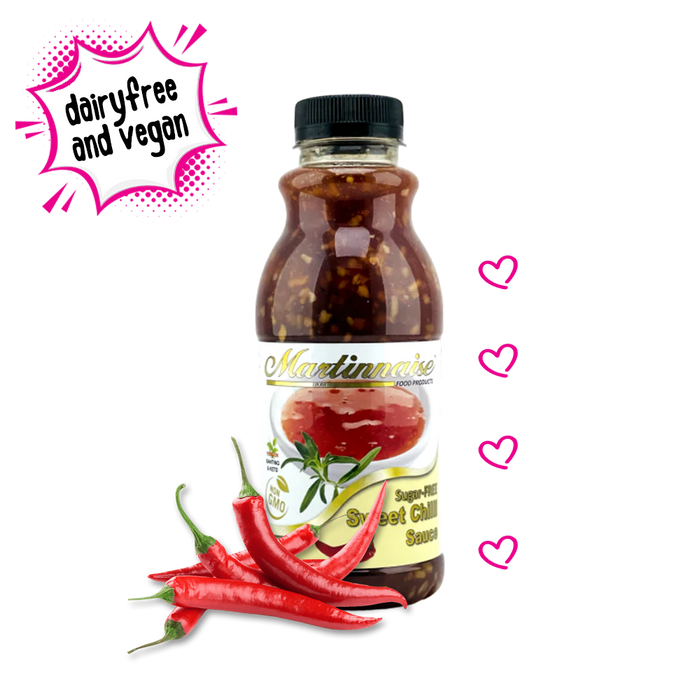 Sauce: SWEET CHILLI 500ml
Original price
R 95.00
-
Original price
R 95.00
Suitable for Diabetics, those with Coeliac Disease, the Health Conscious, and those following a Sugar-free, Gluten-Free, Dairy-Free, Banting, Keto, Low Carb , or Vegan Lifestyle!
Martinnaise Keto Sweet Chilli Sauce is a low carb version of this much loved sauce. This is not a hot chilli sauce, but rather deliciously sweet with hints of chilli, tomato and ginger with that classic well-loved soft texture that you expect from this kind of sauce. It is a delicious all-rounder, guilt-free style!
This product is sugar-free, gluten-free, and does not contain MSG, preservatives, or artificial colors. All ingredients are non-GMO it contains no animal products of any description.
Ingredients are all Kosher and Halaal Certified.
Ingredients
Purified Water, Xylitol, Erythritol, Onion Flakes, Tomato Flakes, Spices, Garlic, Xanthan Gum, North Atlantic non-iodised Sea Salt, Spice Oleos, Citric Acid, Stevia, Ginger
View ALL Products | Help | Register | Login