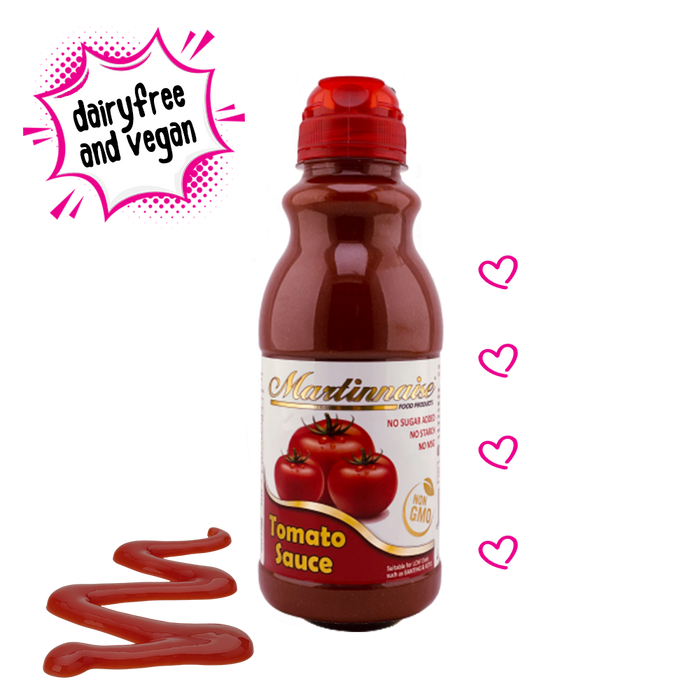 Sauce: TOMATO 500ml
Original price
R 76.00
-
Original price
R 76.00
Suitable for Vegans, Diabetics, those with Coeliac Disease, the Health Conscious, and those following a Sugar-free, Gluten-Free, Dairy-Free, Banting, Keto, or Low Carb Lifestyle!
Martinnaise's Sugar-free, Dairy-free, and Gluten free Tomato Sauce contains absolutely no artificial sweeteners and is absolutely perfect for Diabetics, the health-conscious, or for those who follow a Low Carb, Keto, or Banting lifestyle! This product is preservative-free, non-GMO, and does not contain MSG. We don't use any refined sugar.

Ingredients
Purified Water, Tomato Puree, Raw Unfiltered Apple Cider Vinegar, Erythritol, Xylitol, Himalayan Crystal Rock Salt, Citric Acid, Xanthan Gum, Spices
Allergens
None
Nutrition Facts
Serving Suggestions
How does one begin to suggest a use for tomato sauce! It is quite simply really, PUT IT ON EVERYTHING!

View ALL Products | Help | Register | Login