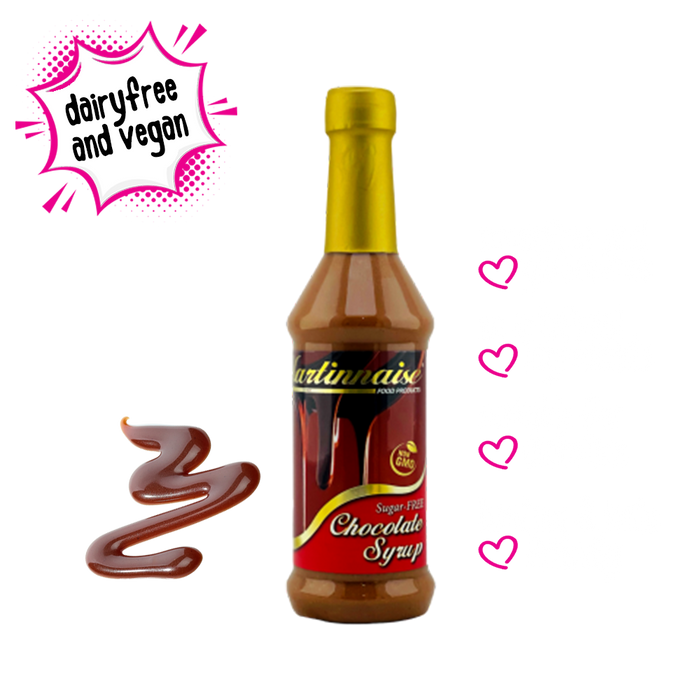 Syrup: MILK CHOC flavour 250ml
Original price
R 79.00
-
Original price
R 79.00
Suitable for Vegans, Diabetics, those with Coeliac Disease, Candida, the Health Conscious, and those following a Sugar-free, Gluten-Free, Dairy-Free, Banting, Keto, or Low Carb Lifestyle!
Martinnaise Sugar-free Chocolate flavoured Syrup tastes, looks, and feels like melted milk chocolate, but it is dairy-free, sugar-free and 100% Banting, Keto, and Vegan friendly! It is the most decadent guilt-free low-carb chocolate syrup you will find anywhere! Thick, creamy and oh so smooth. This is what chocolate syrup should taste like!
Ingredients
Purified Water, Avocado Oil, Raw Cacao, Xylitol, Erythritol, Vegetable Protein (Pea), North Atlantic Non-Iodised Sea Salt, Xanthan Gum, Stevia, Flavouring. Allergens: None.